Dance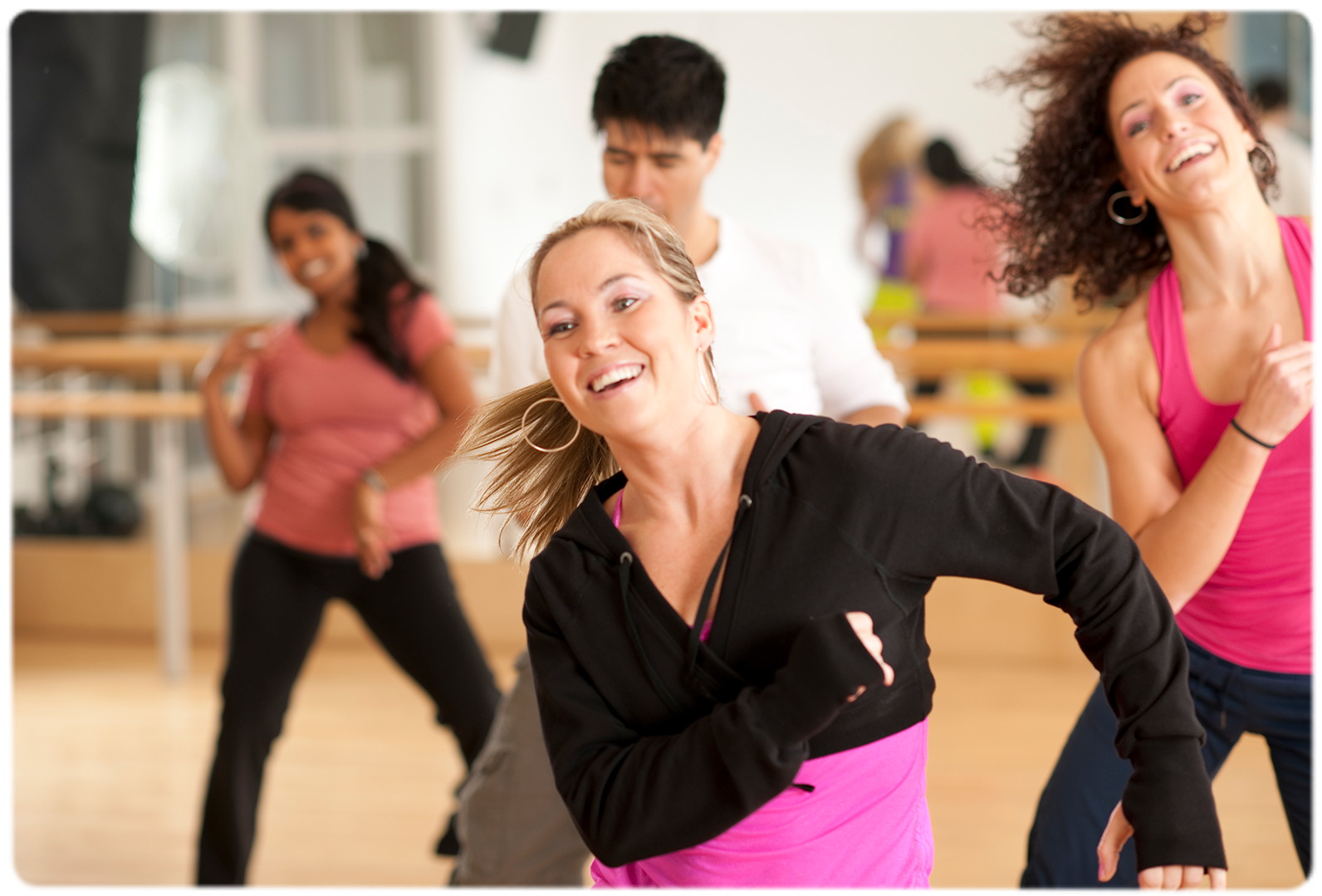 Want to feel fitter and looking for a fun workout? Whether you want a fun and motivating dance cardio workout or are looking to socialise as you exercise, our dance classes will help you stay active and get fit.
NB Class participants must be 12 years or over with the exception of Body Pump which is 16 years or over. For indoor cycling participants should be 12 years or over and at least 4ft 11in/150cm.
Check the fitness timetable for your local centre.
Dance classes
Broadway Boogie is a high energy dance fitness workout inspired by Broadway and musical theatre. It is suitable for all fitness levels.
Circle Dance is a fun, dance base class suitable for all fitness levels. In these classes you will learn traditional folk dances along with contemporary dances to traditional, classic and modern music.
Fitsteps is an energetic, upbeat dance class designed to achieve real, measurable fitness results. The dance workout mixes the graceful steps of Ballroom and the up-tempo steps of Latin dances. It creates fun-filled classes where you don't even realise you're getting fit! Transform your body and have fun dancing to music that will get your heart pumping!
Line Dancing is a fun way to get fit and learn some new moves. Triple step, applejack and pivot turn your way to fitness with line dances set to upbeat music. Beginner and novice classes available.
Zumba is a dance-based fitness workout inspired by traditional cumbia, salsa, samba and merengue music. Designed to burn fat and tone muscles. Ditch the workout, join the party.
Share this page