Healthy living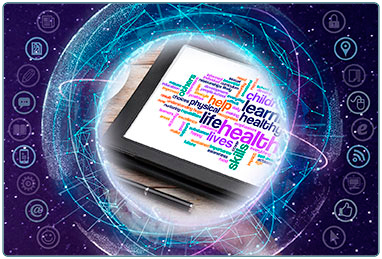 There is a lot of information available online to help everyone get the most from life and cope with the challenges we face. Here are a few resources you might find useful:
Alzheimers and dementia
The number of people dealing with dementia is increasing. We are working closely with Alzheimers Scotland to make sure that all our libraries are easy to access for people with dementia and that library staff are sensitive to the signs of dementia. You can check out Dementia resources in Lanarkshire or find advice and guidance about coping with dementia at the Alzheimer Scotland website.
Cancer support
We are working with MacMillan Cancer Support and North Lanarkshire Libraries to provide support for people who are coping with cancer, either themselves or their family and friends. Find useful information at MacMillan cancer and support services.
Fit and fabulous
Get fit quick through combining exercise and nutrition at www.bbcgoodfood.com/howto/guide/collection/fitness-nutrition.
Health and Wellbeing
Find out about Health and Wellbeing services in South Lanarkshire using the Locator web tool, putting in your postcode and selecting the types of services you are looking for.
Healthy eating
Vital to healthy living. Find out how to create healthy meals for all diets at www.bbc.co.uk/food.
Mental health support
Available at www.elament.org.uk, Lanarkshire's first stop for online mental health and wellbeing.
NHS Services in Scotland
Find out about the NHS services available in Scotland.
South Lanarkshire Leisure and Culture aspires to help everyone get the most from life, whether it is leisure, culture or fitness. Have a browse through the resources below to find something to suit you.
Activage
Activage is a membership specifically for South Lanarkshire residents who are aged 60 or over. Activage membership allows access to all mainstream leisure services (gym, fitness classes, swimming, health suite, racquet sports and East Kilbride Ice Rink).
Active Communities
Active Communities can help you, your organisation or group, find, take part in or develop the right activity to help you achieve a healthier happier you! Find out what Active Communities has to offer.
Fitness membership
Fitness membership gives access to swimming pools, gyms, fitness classes, racquet sports, saunas and steam rooms for one monthly Direct Debit payment. Find out more about our Membership packages. You can even join online!
Perfect Fit
Perfect Fit is a completely individualised, one to one consultation package that allows you to work with our qualified coaches to deliver the optimum level of service for you. Find out what Perfect Fit can do for you.
Weigh to Go
Weigh to Go is a 15 week FREE adult weight management programme delivered in partnership between South Lanarkshire Leisure and Culture and NHS Lanarkshire. See how Weigh to Go can help you achieve your health goals.
Share this page