Memberships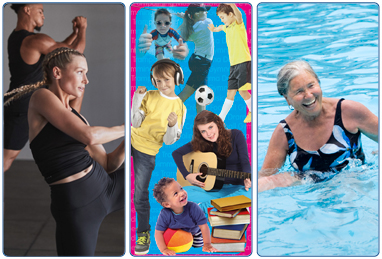 South Lanarkshire Leisure and Culture offers various membership packages allowing you to access a range of facilities, according to your preferences, for a great value monthly Direct Debit payment. Further reductions may apply if you qualify for a concession.
All prices subject to increase April 2024.
ACE / Tiny ACE membership
Our ACE/Tiny ACE membership will give your child unlimited participation to our activities every week and allow them to try a fantastic range of activities that will keep them active, help development and meet new friends.
Please check out what ACE / Tiny ACE activities are available.
You can join online or contact your local leisure centre, cultural venue or library.
Tiny ACE membership * (preschool children)
Only £18.95 per month.
ACE membership * (under 16 years of age)
Only £28.60 per month.
A concession of up to 25% is available to Leisure for All cardholders.
A 20% discount is offered for the siblings of one full paying child or for a child that is already a swimming lesson member.
After viewing our programme and liking what you see your child can become a Tiny ACE or an ACE member.
* All classes up to 2 hours included
Activage membership
Over 60? Activage is a membership specifically for South Lanarkshire residents aged 60+ which gives members access to all mainstream leisure services (including gym, fitness classes, swimming, health suite, racquet sports, East Kilbride Ice Rink, golf, and library / cultural activities). Get all the benefits of our fitness membership and much more for only £80.25 per year and let us help you keep up with your grandkids. Join now.
Health and Fitness membership (16-59 years)
Our health and fitness membership is only £25 per month (student and concession rate at £18.75 per month) and £45 per month for couples.
Our 'all-inclusive' Fitness membership entitles you to:
Unlimited use of gyms, pools, racquet sports* and health suites
The Perfect Fit where we personalise your fitness journey to suit you and your goals
Unlimited free access to our highly qualified staff for advice and assistance
Access to our full range of fitness classes (indoor and outdoor)
* Racquet sport / court hire is included in the Health and Fitness membership. However, charges apply when playing with non-members. For example for one member plus one non-member the court hire will be half price.
Health and fitness junior membership (12-15 yrs)
For only £12.50 per month (£9.40 concession rate) this membership offers access to our gyms, pools, fitness classes, racquet sports and running tracks. Juniors require an appointment with our gym staff before attending the gym, please email SLLC enquiries for further details.
Health and fitness junior membership (4-11 yrs)
This membership offers access to all nine swimming pools, racquet sports including badminton and running tracks. The monthly cost for this membership is £12.50 (£9.40 concession rate).
Are you a student or on benefits and looking for a discount on fitness memberships?
If you are a student or you are in receipt of certain allowances or benefits you may be able to apply for a concession discount on your monthly fees. Our membership is an amazing £18.75 per month.
Swim lesson membership (Junior only)
The swimming lesson membership package costs only £29.60 per month and includes all of the following benefits:
- South Lanarkshire Leisure and Culture will provide a minimum of 45 lessons per year
- Continuous lessons during holidays
- Free swimming in all South Lanarkshire Leisure and Culture pools
- Easy direct debit payment method
- Cost of lessons spread throughout the year
- Seamless pathway through class levels
- No need to queue to re-book
- Regular feedback of progress
- Free badges and certificates
Golf membership
For information on Golf memberships and golf Season or Rover tickets, visit the Golf homepage.
Share this page