Meet the team
Our staff are the core of our business. We have enthusiastic and knowledgeable instructors across our venues to assist you with every step of your fitness journey.
Have a read at some of their stories below, these are just a few from our huge team...
#SLLCmeettheteam
---
Scott Davidson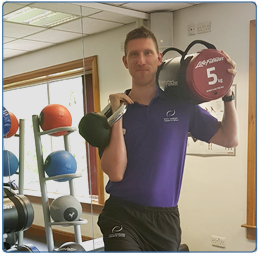 Hi, my name is Scott Davidson. I am the full-time Senior Recreation Assistant at the John Wright Sports Centre gym.
I have worked with South Lanarkshire Leisure and Culture for 10 years. I have had the privilege of meeting many memorable customers over the years!
Following a BSc in Sport Coaching, I have increased my knowledge of nutrition, fitness testing and circuit training. I also have gained more specific qualifications working with special populations as part of SLLC's Active Health referral scheme. Currently I am working toward my Level 4 Cancer Rehabilitation qualification to assist with even wider client inclusion.
Scott says "I hope that members feel comfortable within our facilities and know that anyone can approach me if they need advice on exercise prescription, dietary advice, new exercises or generally just someone to talk to."
He also suggests that clients try the small group training sessions with himself or any of the John Wright's fitness team. These are available daily, to complement or change up your normal training regimes.
---
Mary McCahill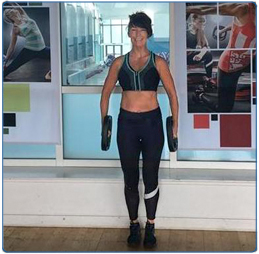 Mary McCahill has 30 years experience in leisure, 22 of which have been at The Dollan Aqua Centre.
Mary coaches classes including Body Pump, Body Combat, Body Balance, Spin Fit, TBT's, Circuit Training, Metafit, Boxercise and Senior Circuits. Currently Mary coaches in the Dollan Aqua Centre and the John Wright Sports Centre.
Mary says 'It's always nice to sit down and chill out at the weekend after a busy week training hard, motivating customers and having fun!"
Mary always welcomes new faces at her classes. Please do not miss out, come along and sample an exciting class at Dollan Aqua Centre.
---
Davy McElwee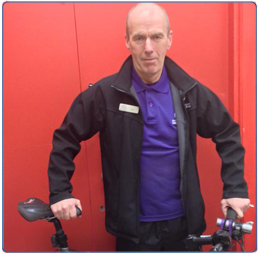 Meet Davy McElwee one of our gym instructors from John Wright Sports Centre.
Hi, I'm Davy. At 66 years of age, I'm a father of 2 and a grandfather of 4 but don't let these numbers fool you.
Although I've not raced for a while, my passion is cycling. I'm as enthusiastic now as I have ever been.
While working within the gym I have gained my YMCA level 2 qualification. The knowledge I received from doing this course I not only pass on to the customers of the John Wright Sports Centre but apply to my own training. If you see me running or weight training, it's all geared towards my performance on the bike.
If you share the same passion for cycling as I do, why not book in for a program update or some advice...I am always happy to help!
---
Julia Massie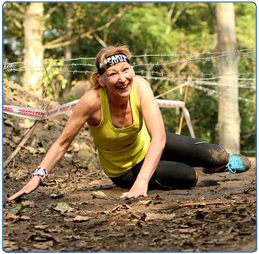 Julia Massie has been teaching classes for South Lanarkshire Leisure and Culture since 1992. Julia's current classes include Body Step, Body Attack, TOFFs (The Over Fifties Fitness session), Legs Bums & Tums (LBTs), and Walking classes. You may see Julia round and about East Kilbride walking her dog...walking is her passion. She has walked the distance from Milngavie to Fort William, and would like to do Lands end to John O'Groats eventually.
Julia has seen a few fitness crazes come and go over the years, who remembers the "Reebok Slide"?
Julia participated in "Spartan" last year for the challenge, and loved it; especially the group camaraderie…she even enjoyed crawling through the mud!
So if anybody is thinking of participating this year come along to one of her classes for great tips and advice.
Everyone is welcome at Julia's classes, age is not a barrier. Julia looks forward to seeing you at a class soon, her motto is "let's get fit together".
---
Lesley Neilson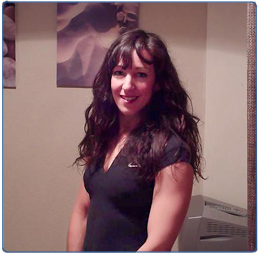 This is Lesley Neilson a fitness coach at the John Wright Sports Centre.
Lesley has been teaching for SLLC for 17 years. Her current classes are War, Yoga and a lot of Tai Chi!
If you fancy kicking and punching your way to peak fitness why not come and try her "War" class – it's a lot of fun and ideal if you prefer a very lively kind of class!
On the other hand, if you want to work on yourself more 'internally' then why not give Yoga or Tai Chi a go.
Everyone is made most welcome, and these particular classes are suitable for all ages and fitness levels. For the past five years Lesley has been doing a lot of therapeutic work for a local hospice where she has gained a lot of experience working with people who have limited ability. I hope to welcome you to one of my classes at the John Wright Sports Centre soon!
---
Debbie Reid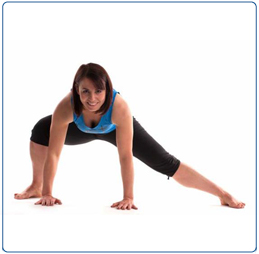 Meet Debbie Reid one of our instructors based at Strathaven Leisure Centre.
I've always loved being active, all through my school years I was involved in sport: sprinting, long jump - anything that involved moving fast and with power.
I decided in 2000 that I wanted to start a career in the Fitness Industry and took the steps to gaining my first qualification – Exercise to Music. After that, I was hooked! I've delivered a wide range of fitness classes at Strathaven Leisure Centre since the 3rd of January 2001. Since then, apart from a few maternity holidays, I have been dedicated to improving the health and fitness of many Strathaven residents.
My motto is: Through Sweet and Gritted Teeth – We Finish Together.
Wanting to expand my career options, in 2009 - I embraced my biggest challenged and went back to study at the University of the West of Scotland gaining a BSC in Sport Coaching. This opened a new career pathway in coaching and enhanced my knowledge and experience in areas such as sport physiology and mental training skill. I still use these to this day, helping people to set and reach their training goals.
I am qualified to teach a wide variety of classes.
---
Donna Robertson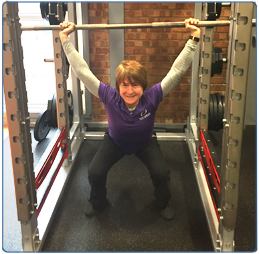 Meet Donna Robertson – Gym Instructor at Carluke Leisure Centre.
Donna joined the team at Carluke earlier this year following a change of career from being a Lifeguard at Hamilton Water Palace where she worked for over 20 years.
Donna has always had a high level of fitness having competed at national and international level at Judo and Freestyle wrestling. Some of Donna's achievements include Commonwealth Games bronze medallist at Judo, 9th place in the World Judo Championships, Commonwealth Champion as well numerous British titles. She has competed in three Commonwealth games and has travelled all over the world for training camps and competitions.
Donna says she is passionate about health and Fitness and enjoys passing on her knowledge to help others.
---
Vicky Stephen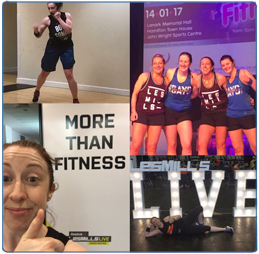 I'm Vicky and I have been a GFI with SLLC for 1 year and loving every minute. My own journey started just over 3 years ago when I "tried" a Body Attack class, I was almost 17stone at the time and weight loss was my initial motivation! Honestly thought I was going to be sick after that first class! But after hard work and amazing support from my now fellow instructors I'm nearly 7 stone lighter and have a new love for group fitness. If I can do it anyone can, its all about taking that first step.
Not all fitness instructors have six packs (I'm getting there) but we all have passion and would love to be part of your journey.
---
Julian Westaby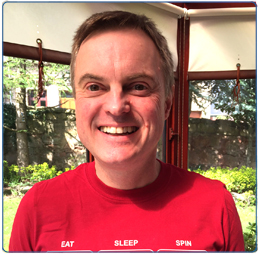 I'm no spring chicken but after many years of taking part in classes like spin, body pump and circuits I decided to train as a group fitness instructor. I was encouraged and supported by other instructors who suggested I sit my exams and go instructor side…so I did! Here I am just over a year later motivating and helping others keep fit while having fun. It's one of those 'I wish I had done it earlier' scenarios as I absolutely love it. I have made many new friends while keeping fit and always enjoy seeing new faces in our fitness classes at Blantyre, Eastfield, Hamilton Water Palace and John Wright Sports Centre. I also have a Facebook group; search for 'Gladishapers - to fitness and beyond'.
---
Share this page