Contact Details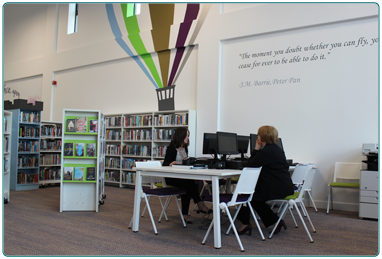 Avondale Community Wing
Overton Road
Strathaven
ML10 6JW
Tel: 01357 521167
Email: strathaven@library.s-lanark.org.uk
Opening hours
Monday 9:15am to 12:30pm and 1:30pm to 5:00pm
Tuesday 9:15am to 12:30pm and 1:30pm to 5:00pm
Wednesday 9:15am to 12:30pm and 1:30pm to 5:00pm
Thursday 9:15am to 12:30pm and 1:30pm to 5:00pm
Friday 9:15am to 12:30pm and 1:30pm to 5:00pm
Saturday 9:15am to 12:30pm and 1:30pm to 5:00pm
Sunday Closed
The library service is available at other times when the community facility is in use but with no staff support.
Active IT Learning Centre
The Active IT learning centre offers:
6 PCs with office applications
Colour printing
Flatbed scanner
You might also want to try the improved eBooks, eAudio, eNewspapers and eMagazines collections at Active-e.
Disabled access
The library has full disabled access and facilities, with IT adaptations. Contact the library for further details. Assistance dogs are welcome.
Additional information
The nearest alternative libraries are East Kilbride Central, Stonehouse and Larkhall libraries.
There is a library-led reading group held at this library.
Location map
Share this page