Renewing your library book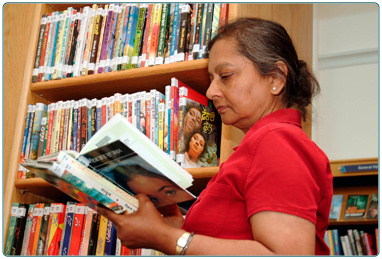 An item can be renewed in person, by telephone or online up to three times, unless someone else has already reserved the item.
To renew by telephone you will need your library card number. To see the contact telephone number for each library location, please click this library location link and then choose the relevant library.
To renew online click here- you will need your library membership number and your PIN.
Remember to renew your loans as there is a charge if your loans are returned late.
Reminders for overdue items are sent out either by email or by post.
If we have your email address we can also send you a reminder a few days before your items are due back to help you avoid incurring any charges.
Share this page