The Gym at Carluke Leisure Centre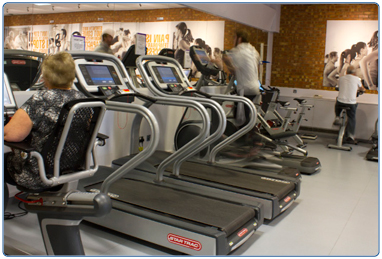 The gym at Carluke boasts a new full range of Star Trac Cardio equipment which includes treadmills, bikes, X-trainers and rowers. All cardio equipment has integrated Ipod technology and 15 inch HD screens. There are E-spinner bikes with 15 inch screens and built in personal spinning coach within the programmes.
The weights area has numerous resistance machines with three pieces of Star Trac human sport which are dual function cable machines. There is a functional training area which allows more space to carry out exercises with kettle bells, TRX bands and power bags as well as a good selection of free weights ranging from 2kg – 40kg.
Our range of HUR resistance equipment is designed to accommodate the fact that everyone's body is different. HUR's more consistent load or resistance profile reduces stress on joints and connective tissues. Start from close to zero load and increase by as little as 100g or 1kg, ideal for those starting exercise or in rehabilitation.
Our highly qualified and motivated staff are on hand to help you meet your goals. They offer a full range of services included in your Perfect Fit.
The gym is available for customers aged 12 years and over. All under 16s must complete their Perfect Fit (five appointments) at any South Lanarkshire Leisure and Culture gym. Twelve and 13 year olds must be accompanied by an adult during times that the gym is unstaffed.
Share this page