The Gym at Coalburn Leisure Complex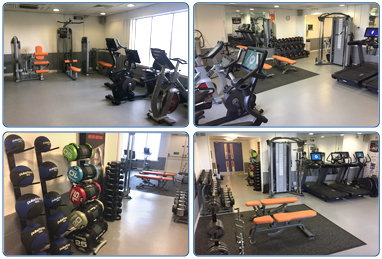 The gym at Coalburn Leisure Complex was refurbished in June 2017 and boasts state-of-the-art Pulse Cardio equipment including treadmills, upright and recumbent bikes, rower and X-trainers. The pulse range all have integrated TV, Wi-Fi and docking stations on 19 inch HD Screens and can be linked to the pulse move app to track your workouts. Our E-Spinner bike with 15 inch screen offers a built in personal spinning coach with a wide variety of programs. We have a Power Plate providing whole body vibration technology to accelerate your training as well as resistance machines including lat pull down, chest and shoulder press, leg extension and curl and Dual use pulley. There is also a free weight area complete with Olympic bar and weights and dumbbells ranging from 2kgs to 35kgs along with a variety of Core-bags and medicine balls.
Our highly qualified and motivated staff are on hand to help you meet your goals. They offer a full range of services included in your Perfect Fit.
The gym is available for customers aged 12 years and over. All under 16s must complete their Perfect Fit (five appointments) at any South Lanarkshire Leisure and Culture gym. Twelve and 13 year olds must be accompanied by an adult during times that the gym is unstaffed.
Share this page