East Kilbride Stadium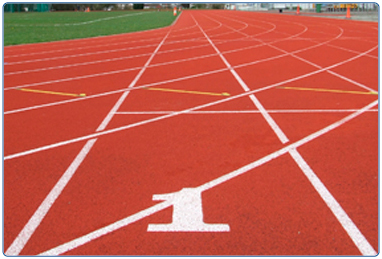 ---
The Stadium at the John Wright Sports Centre was opened in 1989, by Sir Steve Ovett. The area has a 400 metre, eight lane synthetic surface athletics track, with infield athletics facilities, and; an eleven-a-side Grade 'A' grass football pitch.
Athletics activities available include:
8 Lane 400M synthetic surface track
8 Lane home and back straight, for 100M an 110M hurdles
Hurdles
Steeplechase
Long jump and Triple jump
High jump
Discus
Javelin
Pitch activities available include:
11-a-side Football
Changing Facilities: Full changing facilities are available within the adjacent John Wright Sports Centre
Floodlights: The Stadium has floodlights.
Booking information:
One off events can be booked by contacting the centre where your requirements will be discussed. Extended Lets are not
granted as the various Athletic Clubs have been allocated certain times but they do not have exclusive use.
Contact Details
John Wright Sports Centre
Calderwood Road
East Kilbride G74 3EU
Head of facility
Ian Thompson
Tel: 01355 237731
Fax: 01355 225699
Email: johnwrightsports@
southlanarkshireleisure.co.uk.
Opening hours:
September - April
Monday - Thursday 9.30am-9.30pm, Friday - Sunday 9.30am-6.00pm
May - August
Monday - Thursday 9.30am-9.30pm, Friday - Sunday 9.30am-7.30pm
Disabled access includes:
Parking, hearing loop, language line, typetalk, accessible reception, toilet and changing facilities, guide dogs welcome, courtesy wheelchair.
Share this page