Function hall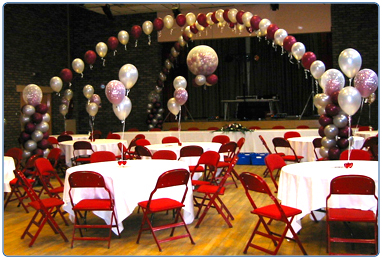 ---
The games hall accommodates various special events from dog shows, large meetings, display areas and concerts.
The main function hall can accommodate one hundred and eighty people for a dance and two hundred and eighty people for theatre style shows. The area can also be used for meetings and conferences, display areas and as a venue for events including weddings and large parties. The hall has a permanent stage with changing areas, stage lighting and sound system.
The lesser hall can accommodate ninety for a meal and one hundred and twenty theatre style with a temporary stage. This area offers a venue for small parties, training courses and concerts.
Both halls have access to a small commercial kitchen and bar area suitable for provision of meals and as a general catering area.

Booking information:
To book an event call our reception on 01698 881742.
Share this page