The Gym at Larkhall Leisure Centre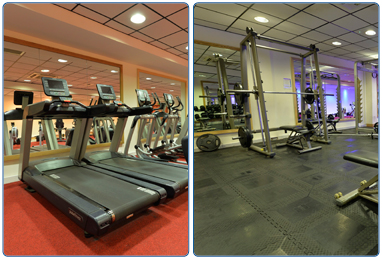 Larkhall Leisure Centre's gym is split into two areas for customers to enjoy: Gym one and Gym two. The range of equipment contained in each gym is outlined below.
Gym One:
Pulse cardiovascular machines with iPod docking available including: treadmills, cross trainers, bikes and stepper with new concept rowers, a fluid bike and an e- spinner
Power Plate – providing whole body vibration technology to accelerate your training
Designated matted area- with max rack, dual pulley, smith machine and dumbbells from 1kg-50kg, EZ Bar, Olympic straight bar and five benches
Gym Two:
11 Pulse gym resistance machines
Two cardiovascular machines (concept rowers)
Matted functional area - with swiss balls, bars with plates and medicine balls
1-10Kg dumbbell weights with bench
Our highly qualified and motivated staff are on hand to help you meet your goals. They offer a wide range of services included in your Perfect Fit.
The gym is available for customers aged 12 years and over. All under 16s must complete their Perfect Fit (five appointments) at any South Lanarkshire Leisure and Culture gym. Twelve and 13 year olds must be accompanied by an adult during times that the gym is unstaffed.
Share this page