Golf season tickets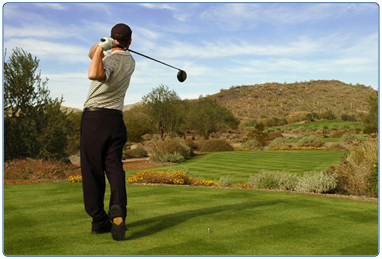 Rover Season Ticket options offer the best value for money. The Rover 1 ticket provides play on all six courses and Rover 2 provides play on both 9 hole courses. Single course tickets also are available.
New members can join online from 8 February 2023. You have the choice of paying in one lump sum or spreading the cost with interest free direct debit. Your season ticket will be active from the day you sign up and will be valid until 31 March 2024. If paying by direct debit, your payments will be scheduled for 1 April 2023 to 1 March 2024. However you can play golf from the sign up date.
If you currently have a season ticket and intend renewing to the same season ticket, please renew after 16 March 2023. However, if you currently have a single course season ticket and intend renewing to a Rover option you can do so from 8 February. You can enjoy use of the Rover ticket from the sign up date. Please note we will still require the February and March payments to be made for your current 2022-23 season ticket. Your new Rover payments will not be activated until April 2023.
Please check the price list for costs of single rounds and season tickets.
Signing up is really easy and can be done online.
Adult season ticket
For golfers aged 26-59.
Senior season ticket
For golfers aged 60+ the price is discounted by 25%.
Youth season ticket (all Rover tickets)
Option 1 for golfers aged 5-21 – £75
Option 2 for golfers aged 22-25 – £342 (Rover 1); £203 (Rover 2)
Golf insurance
Compulsory annual members golf insurance is required with your season ticket. It costs £4, which is added to either your total payment or your first monthly direct debit. This ensures you are adequately protected should you cause injury to a fellow golfer or property damage whilst playing golf. Cover includes the following:
Personal liability up to £5,000,000 (all courses worldwide)
Third party property damage up to £20,000
Personal accident benefit up to £25,000
Dental treatment up to £600
Hole in one benefit at your home course of £100
Optical cover up to £600
Hospitalisation cover up to £300
Additional season ticket benefits
Guest Passes – 8 guest passes will be added to your season ticket account. These allow you to bring along a non member and 25% will be taken off the appropriate round charge. Guest passes can be used Monday to Friday and after 3pm at the weekend.
25% discount on golf round fees at South Ayrshire, Edinburgh, Fife and Aberdeen local authority golf courses. Available to adults only as all other authorities (apart from South Ayrshire) offer senior concession prices.
Share this page