Sir Harry Lauder collection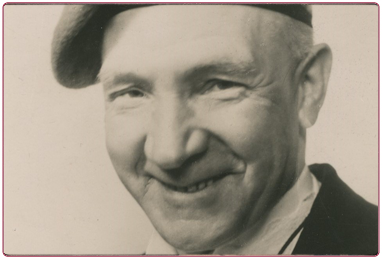 South Lanarkshire's Museum Service holds over 600 objects relating to Scotland's first successful international star, Sir Harry Lauder (1870-1950), collected since the opening of Hamilton Burgh Museum in 1967.
Harry Lauder has a long association with Lanarkshire, but the Sir Harry Lauder collection holds significance nationally and internationally. Harry started to gain his reputation as a comic-singer when he moved to Hamilton as a boy to work in the coalmines. He toured Scotland, Britain and eventually the world, portraying numerous Scottish characters to increasingly large audiences.
The characters and songs Lauder created helped him become the highest paid entertainer in music hall history. He was the first British entertainer to sell one million records and a key figure in the development of music hall and variety theatre entertainment.
Lauder returned to Lanarkshire in the 1930s and spent his retirement years living at his purpose-built home, Lauder Ha' in Strathaven. He died in 1950 aged 79 and is buried in Bent Cemetery in Hamilton.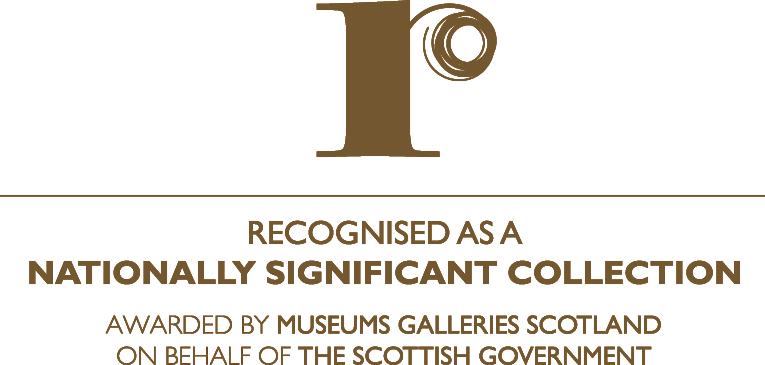 The Sir Harry Lauder Collection is recognised as one of Scotland's Nationally Significant Collections, awarded by Museums Galleries Scotland on behalf of the Scottish Government.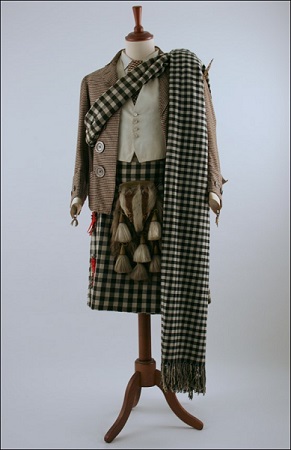 The Sir Harry Lauder Collection includes: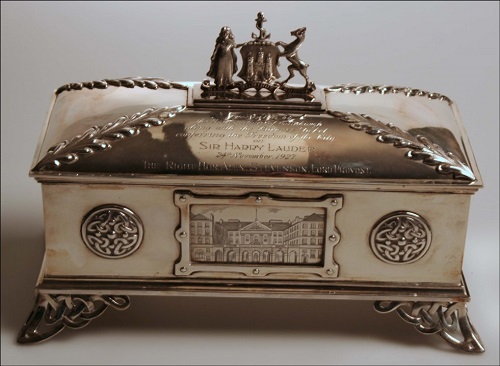 Over 250 pieces of original stage costume and props
Four examples of Lauder's iconic twisted walking stick
Lauder's Knight Bachelor badge awarded in 1919
Freedom caskets awarded to Lauder in 1927 and 1944
Handwritten notes and song lyrics in Lauder's hand
You can explore many items from the Sir Harry Lauder collection by visiting our online collection.
Also, look out for temporary displays, exhibitions and events at Low Parks Museum!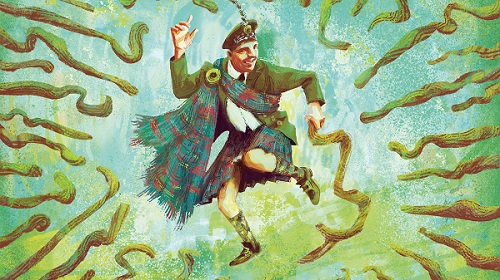 In celebration of the Sir Harry Lauder collection achieving Recognised status, artist Sophie Rowan created this wonderful, colourful depiction of Sir Harry performing in costume with trademark twisted walking stick in hand.
Share this page