Hamilton Mausoleum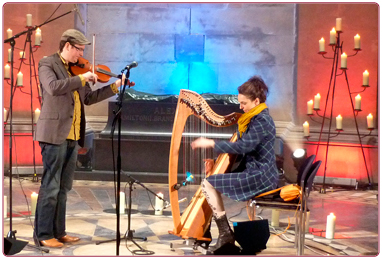 ---
Built by Alexander, 10th Duke of Hamilton, as a magnificent private tomb, the Mausoleum is a unique and impressive building with a massive, 36.5m (120ft) high dome.
The original bronze doors, now displayed inside the chapel, were cast from the famous Ghiberti doors at the Baptistery of Florence. Two massive lion sculptures by Alexander Handyside Ritchie overlook the entrance to the crypt.
Filming/recording
Please send any filming, photography or sound recording requests to us, and we will contact you to discuss whether we will be able to accommodate your request.
Share this page