The Gym at Blantyre Leisure Centre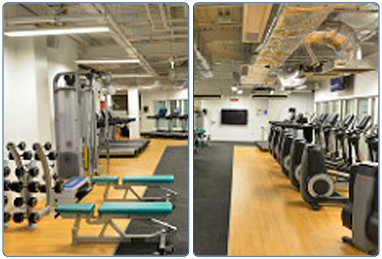 Blantyre Leisure Centre's fitness area was fully refurbished in January 2013. The gym has over 100 stations, with a mixture of fixed resistance and cardiovascular machines. Our Life Fitness equipment has internet access and interactive compatibility that allows you to walk or cycle through different parts of the world! You can also track your workouts and progress using LF Connect.
There are also specific functional and free weights training zones within the gym. Our Fitness Instructors carry out short explosive group training sessions in our functional training area at various time throughout the day.
Our highly qualified and motivated staff are on hand to help you meet your goals. They offer a full range of services included in your Perfect Fit.
The gym is available for customers aged 12 years and over. All under 16s must complete their Perfect Fit (five appointments) at any South Lanarkshire Leisure and Culture gym. Twelve and 13 year olds must be accompanied by an adult during times that the gym is unstaffed.
Share this page