Corporate Membership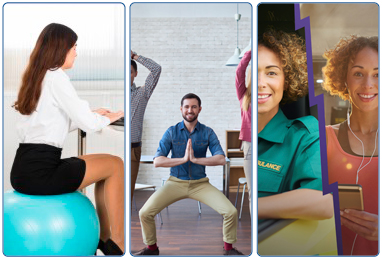 A healthier workforce means a happier workforce.
Employees are the most important part of any business and having happy and motivated staff is crucial to the success of any company.
South Lanarkshire Leisure and Culture has a network of leisure centres and fitness suites throughout the area. Many of these centres have swimming pools, health suites (unavailable at the moment) and fitness studios providing first class equipment and facilities. We also provide an extensive range of classes including body pump, spin fit, yoga, body balance, aerobics and zumba suitable for beginners and those looking for a full workout. View our fitness class programme.
As part of our recovery plan we are offering all our customers an amazing fitness single membership for £25 per month (50% concession and junior rate applies) till at least November 2021. For only £45 per month you can join as a couple. It is much better working out with someone and cheaper too whether that be a family member, friend or colleague. Your membership will allow you to workout separately too. You can join online from the comfort of your own home.
Are you responsible for a team of employees? We are committed to employee's physical wellbeing and fitness. We can help your team to be healthier and your business to perform better. For more information on how we can offer support and advice give us your contact details and we will be in touch.
Do you work for South Lanarkshire Council or South Lanarkshire Leisure and Culture? We offer an employee discount on our fitness single membership at only £20 per month. To find out more give us your contact details and we will be in touch or you can join online.
We are still offering a corporate discount to all employees who wish to take out an individual swim membership. If you would like to find out if your employer is part of our corporate family please check our list of Corporate Partners.
For more information on any of our memberships or services simply give us your contact details and a member of staff will be in touch. Alternatively simply ask at your local Leisure Centre, email sllcenquiries@southlanarkshireleisure.co.uk or text offer to 61211.
Share this page
We believe health and fitness should be a lifetime commitment and therefore customers who follow this philosophy should be rewarded.