Using your library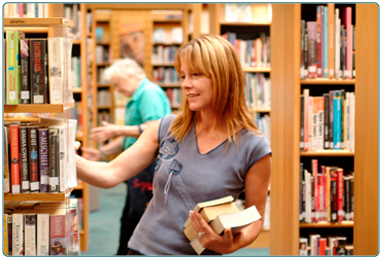 If you live, work or study in South Lanarkshire, there are 23 libraries with free wi-fi access and a mobile library, where you can borrow books, learn or just relax.
You can also discover the history and heritage of your local area or research your family tree and discover your own hidden roots.
Or how about visiting our ActiveIT computer learning centres to use the internet, email friends or family, or even pick up a new skill?
The Library app
Download the library mobile app for iOS and Android - the smart way to visit your library. Avoid fines by renewing your library books directly from your smart device, or use it to check availability of an item you would like to borrow.
Share this page