Rugby / American Football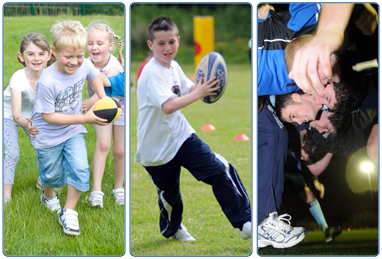 ---
Whether you need a full-size pitch for a competitive match or a pitch for a training session, we have the facilities to cater for your Club.
The use of our grass pitches is permitted from August until May. We are able to offer both block bookings and casual bookings for the use of our pitches.
To book, or for more information, please call our central booking line on 01698 424101.
Pitches in the Cambuslang / Rutherglen area

| Facility | Area | Rugby | Changing | Pitch grade |
| --- | --- | --- | --- | --- |
| Holmhills Park (Cathkin) | Cambuslang | 1 | NO | C |
Pitches in the Clydesdale area

| Facility | Area | Rugby | Changing | Pitch grade |
| --- | --- | --- | --- | --- |
| Lanark Racecourse Recreation | Lanark | 2 | YES | B |
| Alexander Hamilton Memorial Park | Stonehouse | 1 | YES | B |
Pitches in the East Kilbride & Strathaven area

| Facility | Area | Rugby | Changing | Pitch grade |
| --- | --- | --- | --- | --- |
| Duncanrig Sports Centre | East Kilbride | 1 | YES | A |
| Brancumhall Recreation Area | East Kilbride | 1 | YES | A |
| Dunedin Recreation Area | East Kilbride | 1 | YES | A |
Pitches in the Hamilton area

| Facility | Area | Rugby | Changing | Pitch grade |
| --- | --- | --- | --- | --- |
| Hamilton Palace Sports Grounds | Hamilton | 1 | YES | A |
| Porterswell Recreation Area | Uddingston | 1 | YES | A |
Share this page