Football pitches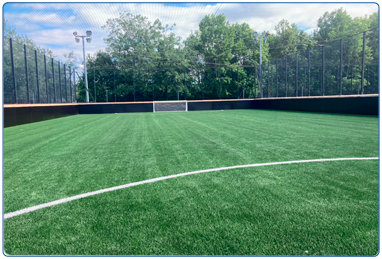 ---
Get off to a kicking good start and choose one of our football facilities for your next game. Whether you need a full size pitch for a competitive 11-a-side match or 5-a-side team game, we have facilities to cater for everyone.
Our synthetic pitches are available all year round with our grass football season running from August until May.
We offer block bookings as well as casual bookings.
How to book a football pitch
To book a Grass pitch, or for more information, call 01698 424101.
To book one of our many Synthetic pitches, or to find out more information, visit our Synthetic pitches and call the Booking line found next to each venue.
To book one of the South Lanarkshire Leisure and Culture indoor 5-a-sides pitches, visit our Leisure centres section and contact the centre you wish to book.
Share this page