Contact details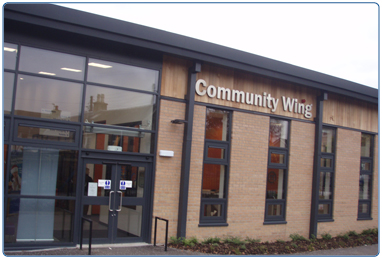 Blackwood and Kirkmuirhill Community Wing
Blackwood Primary School
Carlisle Road
Kirkmuirhill
ML11 9SB
Tel: 01555 896638
Email: blackwood@library.s-lanark.org.uk
Library opening hours
All libraries are closed from 24 December to 2 January. Please check our Festive opening times for information on when other facilities are open.
Monday 9:00am to 9:00pm
Tuesday 9:00am to 9:00pm
Wednesday 9:00am to 9:00pm
Thursday 9:00am to 9:00pm
Friday 9:00am to 8:00pm
Saturday 9:00am to 2:00pm
Sunday 11:00am to 4:00pm
Active IT Facilities
The Active IT suite opens 15 minutes after opening and closes 15 minutes prior to the above closing times.
2 Chromeboxes
Colour printing
Disabled Access
The library is part of a community wing which is accessible throughout. The centre also has disabled toilets.
Assistance dogs are welcome.
Location map
Link to Blackwood and Kirkmuirhill Community Wing Library, on Google Maps
Share this page