How to book ACE activities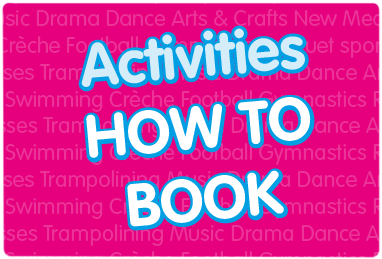 How to book
You can book online or contact your local leisure centre, cultural venue or library to book a place.
You can pay as you go from £3.80 per hour or take out our ACE / Tiny ACE Membership, which will give your child unlimited access to our programme.
A concession of up to 50% is available to Leisure for All cardholders for both pay as you go and membership prices.
Please refer to our T&Cs / FAQs.
Share this page