Digitisation of military uniform accessories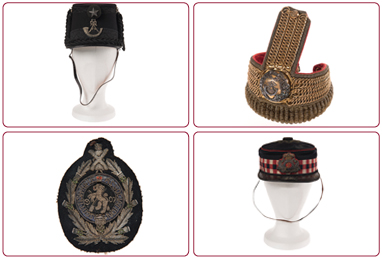 In 2015, the Museum Service was successful in acquiring funding from Museums Galleries Scotland to digitise part of the military uniform collections. Around 500 of the smaller objects in the museum collection, including the badges, hats, belts and boots, have been photographed and are now available for everyone to view online.
Why not visit the Online Collection and explore the interesting objects we have discovered through this project? Here's just a flavour of the objects you'll find there!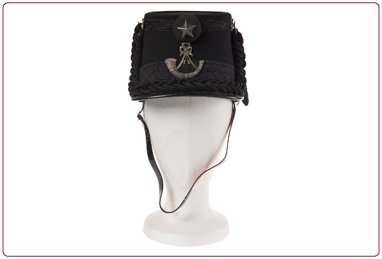 1. Shako belonging to Captain Collingwood of The Cameronians S.R., who later became Colonel of the Regiment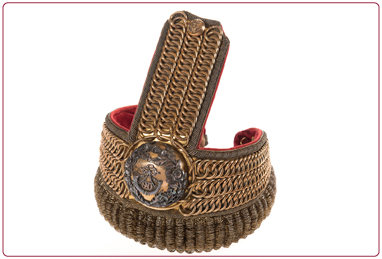 2. 90th Perthshire Light Infantry shoulder wing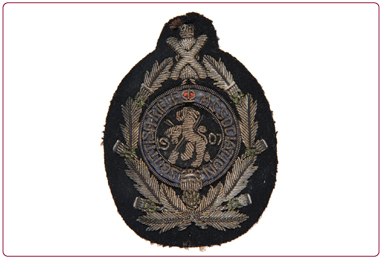 3. One of eleven shooting badges awarded to Sergeant Twaddle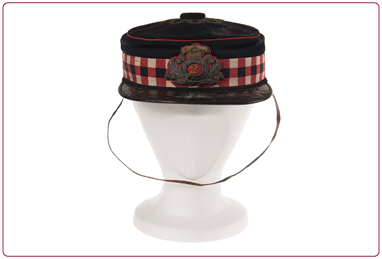 4. 2nd Royal Lanark Militia diced forage cap
This project is part of a phased programme of digitisation which the Museum Service hopes to progress over the next few years. With an estimated 3,500 costume and textile objects in the collection we hope that, gradually, we can make more images of the objects we hold available for everyone to enjoy online.
Share this page