Contact details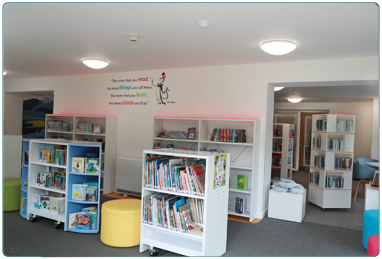 Springhall Community Centre and Library
30 Cruachan Road
Glasgow
G73 5HW
Tel: 0141 634 1249
Email: springhall@library.s-lanark.org.uk
Opening hours
Monday 9:15am to 1:00pm and 2:00pm to 5:00pm
Tuesday 9:15am to 1:00pm and 2:00pm to 5:00pm
Wednesday 9:15am to 1:00pm
Thursday Closed
Friday 9:15am to 1:00pm and 2:00pm to 5:00pm
Saturday Closed
Sunday Closed
Please note: Rutherglen Library does not close over lunchtime and is open until 8:00pm on Thursday evenings and from 9:15am to 5:00pm every Saturday.
Active IT Learning Centre
The Active IT learning centre offers:
3 PCs with office applications
Colour/mono printing and colour photocopying
You might also want to try the improved eBooks, eAudio, eNewspapers and eMagazines collections at Active-e.
Disabled access
The library has full disabled access and facilities, with IT adaptations. Contact the library for further details. Assistance dogs are welcome.
Additional information
The nearest alternative Libraries are Halfway Library, Rutherglen Library.
There is a library-led reading group held at this library.
Location map
Link to Springhall Community Centre and Library on Google Maps
Share this page