Contact details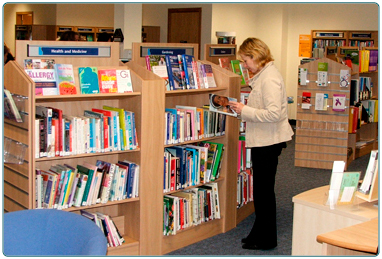 1A Clydeview Shopping Centre
Glasgow Road
Blantyre
G72 0QD
Hamilton
Tel: 01698 823808
Email: blantyre@library.s-lanark.org.uk
Opening hours
Monday 9:15am to 12:30pm and 1:30pm to 5:00pm
Tuesday 9:15am to 12:30pm and 1:30pm to 5:00pm
Wednesday 9:15am to 12:30pm and 1:30pm to 5:00pm
Thursday 9:15am to 12:30pm and 1:30pm to 5:00pm
Friday 9:15am to 12:30pm and 1:30pm to 5:00pm
Saturday 9:15am to 12:30pm and 1:30pm to 5:00pm
Sunday Closed
Please note: Rutherglen library does not close over lunchtime and is open until 8pm on Thursday evenings.
Active IT Facilities
The Active IT suite opens 15 minutes after the above opening times, and closes 15 minutes prior to the above closing times.
4 PCs with office applications
Colour printing
Additional information
The nearest alternative libraries are Halfway, Burnbank and Hamilton Town House Library.
Disabled access
Assistance dogs are welcome.
Location map
Link to Blantyre Library on Google Maps
Share this page