The Gym at South Lanarkshire Lifestyles - Fairhill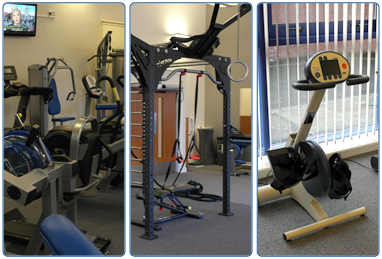 The gym at South Lanarkshire Lifestyles - Fairhill in Hamilton has been refurbished and was opened on 30 March 2016. The gym remains truly inclusive being suitable for disabled customers as well as able bodied customers giving all people within the community the opportunity to participate in physical activity. The gym now features a selection of equipment, including…
HUR air resistance machines
A range of cardiovascular equipment including treadmills, bikes, Arc Trainers and much more.
Resistance machines and a larger free weights area.
Two Motomed's, which are bikes allowing people with limited or no leg function to exercise their legs.
A multi functional Rig including a dip and step up station as well as suspension training points – it's a playground for gym goers!
Our highly qualified and motivated staff are on hand to help you meet your goals. They offer a wide range of services included in your Perfect Fit.
The gym is available for customers aged 12 years and over. All under 16s must complete their Perfect Fit (five appointments) at any South Lanarkshire Leisure and Culture gym. Twelve and 13 year olds must be accompanied by an adult during times that the gym is unstaffed.
Share this page