Contact details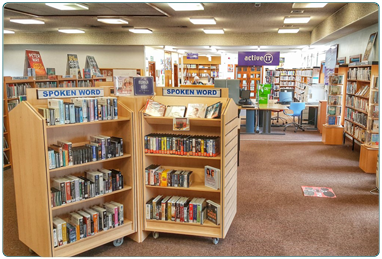 Greenhills Square
East Kilbride
G75 8TT
Tel: 01355 242951
Email: greenhills@library.s-lanark.org.uk
Opening hours
Monday 9:15am to 12:30pm and 1:30pm to 5:00pm
Tuesday 9:15am to 12:30pm and 1:30pm to 5:00pm
Wednesday 9:15am to 12:30pm and 1:30pm to 5:00pm
Thursday 9:15am to 12:30pm and 1:30pm to 5:00pm
Friday 9:15am to 12:30pm and 1:30pm to 5:00pm
Saturday 9:15am to 12:30pm and 1:30pm to 5:00pm
Sunday Closed
Please note: East Kilbride Central library does not close over lunchtime and is open until 8:00pm on Thursday evenings.
Active IT Facilities
The Active IT suite opens 15 minutes after opening and closes 15 minutes prior to the above closing times.
1 Chromebox and 3 PCs with office applications
Colour printing
Disabled access
There are automatic doors on the ground floor. A lift provides access to the upper floor non-fiction collection and community room.
Assistance dogs are welcome.
Additional information
The nearest alternative libraries are East Kilbride Central and St Leonards.
There is a library-led reading group held at this library.
Location map
Share this page