Collections inventory and digitisation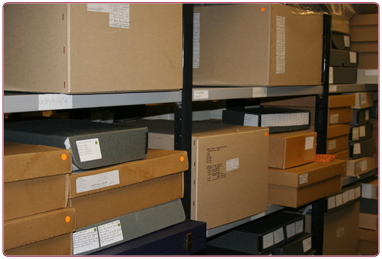 We have been busily working in the background to inventory the South Lanarkshire museum collections that are held in storage. Since 1996, the collection has grown from four merged local authority collections and continues to expand.
We were delighted to have been awarded Strategic Investment funding from Museums Galleries Scotland in 2014 and in 2016, for additional posts for one year, to help undertake our cataloguing and digitisation work. It has also allowed us to purchase conservation packing materials and equipment needed to keep the collections preserved for the future.
This is important behind the scenes work as it enables us to develop the collections and seek out those which can be used for online resources, exhibitions, educational projects and for new gallery displays in Low Parks Museum. It also allows us to identify and prioritise items that are in need of conservation.
A series of phased externally-funded projects, starting in 2014, has progressed this project. Several thousand items of costume and accessories in the collections are now fully catalogued and digitised. The biggest success has been our Sir Harry Lauder collection which gained national Recognition status in 2022. All projects funded by Museums Galleries Scotland.
We will continue to seek external funding support to progress with this large project, including several smaller projects for specific parts of the collection.
Share this page