Programme for schools
---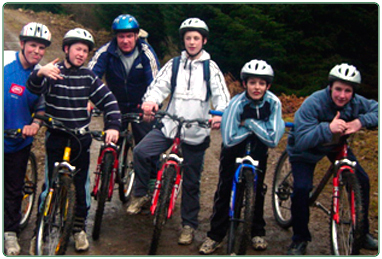 We offer a range of exciting programmes for schools linking outdoor learning and curriculum for excellence. Programmes are delivered at schools or at a range of venues and offer the chance for groups to experience both the challenge of adventure and powerful learning experiences. We also offer a range of CPD courses for teachers and leaders for those wishing to lead groups themselves in the outdoors
Primary schools:
Our school-based programmes are exciting ways to deliver health and well being, numeracy and literacy. These programmes are designed to introduce children to outdoor activities, typically within the school grounds. However, other venues can be used if preferred.
We can offer single day activities, for example as part of health week or for a family fun day or evening, or alternatively we can build a programme of rotating activities to last several weeks.
Secondary schools:
We can offer tailor-made programmes for secondary schools from one day tasters to week long courses or day per week courses spread over a number of weeks. Activities take place at a range of venues across central Scotland (transport provided).
Contact us for further information.
Share this page