Health suite - Lanark Lifestyles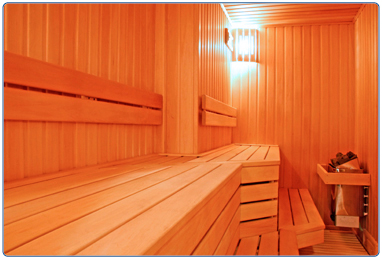 ---
Guidelines
The health suite is for customers age 16 and over.
Customers should read and follow the guidance posters for the Sauna and Steam Room on display.
No booking is required.
Customers will be able to use the pool if sessions/bather numbers allow.
Seating / relaxation area is available.
Please bring your own water bottle to fill, no cups are supplied.
Table of facilities

| Facility | Purpose |
| --- | --- |
| Sauna | Dry heat cleansing for detoxification |
| Steam Room | Humid heat for skin hydration |
| Relaxation Area | Water fountain and seating area on poolside |
Health suite opening times

| Day | Time |
| --- | --- |
| Monday | 6:30am - 8:30pm |
| Tuesday | 6:30am - 8:30pm |
| Wednesday | 6:30am - 12:00pm, 3:00pm - 8:30pm |
| Thursday | 6:30am - 8:30pm |
| Friday | 6:30am - 8:30pm |
| Saturday | 8:30am - 4:30pm |
| Sunday | 8:30am - 4:30pm |
Share this page