Swimming development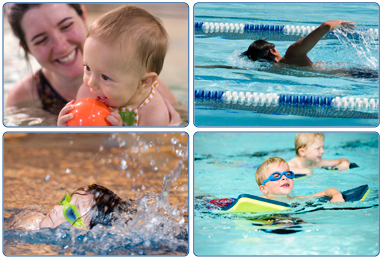 South Lanarkshire Schools Swimming Championships
South Lanarkshire Leisure and Culture offer an extensive programme of swimming activities across our 9 pools, for all ages and abilities. Swimming is an essential life skill which opens the door to many other aquatic activities such as sailing, windsurfing, canoeing, open water swimming etc.
There is also a great deal of peace of mind for parents when their children can swim confidently in a competent, relaxed manner. There are also an increasing number of adults learning to swim and using swimming as a non load bearing form of exercise. It's never too early or late to learn and have fun - just add water!
Swim Lesson Membership (Junior only)
The swimming lesson membership package costs only £26.60 per month (£13.30 concession) and includes a free starter pack, and all of the following benefits:
- South Lanarkshire Leisure and Culture will provide a minimum of 45 lessons per year
- Continuous lessons during holidays
- Free swimming in all South Lanarkshire Leisure and Culture pools
- Easy direct debit payment method
- Cost of lessons spread throughout the year
- Seamless pathway through class levels
- No need to queue to re-book
- Regular feedback of progress
- Free badges and certificates
More information on this membership is available on our Swimming Lesson Membership Leaflet.
Swimming lessons Categories
Swim Lessons Home Portal
To obtain updates on swimming lesson status and progress, please download and follow the instructions in our Home Portal User Guide or, if you have already set up your account, log in at the Home Portal.
Swim Officers contact details
To book a place on one of our swimming courses or for further details, please contact the Swim Officer at the facility you wish to use
Related links -
Blantyre ASC
East Kilbride ASC
Hamilton Baths ASC
Larkhall Avondale ASC

Share this page