All SLLC Fitness classes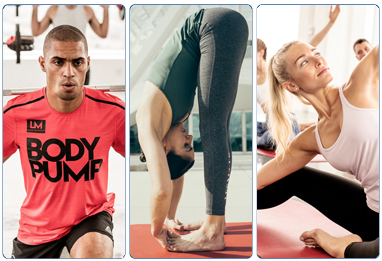 At South Lanarkshire Leisure and Culture we offer a wide variety of indoor, outdoor and on line fitness classes. Whether it is Indoor Body Pump at Dollan Aqua Centre, Outdoor Spin at Lanark Lifestyles or Yoga on our facebook page we have something for everyone!
If you are new and wish to join the South Lanarkshire Leisure team, you can join online. We are offering an amazing fitness membership for £25 per month (50% concession and junior rate applies). There is no better time to commit to your health and fitness!
Indoor Fitness Programme
Our indoor class programme is running at the following sites:
Biggar Sports Centre
Blackwood and Kirkmuirhill
Blantyre Sports Centre
Carluke Leisure Centre
Coalburn Leisure Complex
Dollan Aqua Centre
Hamilton Water Palace – held at various locations in the Hamilton area
Hareleeshill Sports Barn
John Wright Sports Centre
Eastfield Lifestyle
Fairhill Lifestyles
Lanark Lifestyles
Strathaven Leisure Centre held at Avondale Community Centre
Willie Waddell Community and Sports Centre
Book a fitness class online.
View our fitness class programme.
Outdoor fitness classes
Our outdoor class programme is running at the following sites:
Clydesdale area - Carluke Leisure Centre and Lanark Lifestyles
East Kilbride area - John Wright Sports Centre
Hamilton area - Chatelherault Country Park
Book an outdoor fitness class online.
View our outdoor fitness class programme.
Online fitness classes
We continue to provide a full timetable of online classes live each day on our Leisure Facebook page, as well as a library of workouts in our video section.
We also still have a free trial and reduced rate for you with our partner Les Mills On Demand.
We have been working hard to ensure our centres remain a safe environment. Please ensure you read our safety measures information thoroughly before visiting the centre. All the safety measures are based on government guidance and our own risk assessments.
Important information
Please note that all fitness class timetables run indefinitely and are subject to variation or cancellation during public and school holidays. The timetable is managed in real time and will reflect last minute cancellations due to adverse weather, coach illness etcetera.
If you give four hours' notice or more of a cancellation, your booking will be moved to another available time. If no suitable time is available, you will receive a full refund.
If you fail to give four hours' notice of a cancellation or do not turn up for a pre-booked class, you will not receive a refund for the lost booking. Members and Activage card holders will be charged a £2 cancellation fee. If you have an outstanding payment (say a £2 cancellation for a class) you may be refused the booking or access to the class until you have paid the outstanding amount.
If a customer, who has pre-booked their class and has not turned up for the class start time, their space may be given to a customer who is waiting.
Names on the booking sheet are non-transferable. Any customer arriving more than five minutes late will be denied access to the class as they have missed the warm up.
We cannot always guarantee the teacher mentioned will take the class due to sickness and holidays.
All class participants must register at reception or kiosk.
We would like to take this opportunity to thank all of our customers for their continued support. We are enjoying having you all back!!
Share this page